If you love charcoal grilling, as I do, you already own a chimney starter of some type. I have a Weber Rapidfire Chimney Starter and I use it every time I grill.
I tend to scope out as many different charcoal grilling accessories that I can find and one that I had never tried before were Weber Lighter Cubes. (Check out my youTube review below!)
I found the lighter cubes easy to use and they lit incredibly quickly as you will see in the video. The length of time it took for the flames to inch up to the top of my Weber Rapidfire Chimney Starter was very comparable to when I use crumpled-up newspaper.
I do show in the video that after about 10 minutes the lighter cubes were all burned out but they stayed lit long enough to light the charcoal on the bottom. That led to the flames inching up the chimney starter and eventually out the top after about 20 minutes.
Well, in the following video I test them out before I cooked up some chicken thighs on my Weber 22″ Kettle Grill. After you open the box, it reveals a foil-covered lighter cube tray which resembles an ice cube tray. In fact, the actual lighter cubes resemble ice cubes as well!
Here are some images of the Weber Lighter Cubes in action
(Click on any image for a larger view)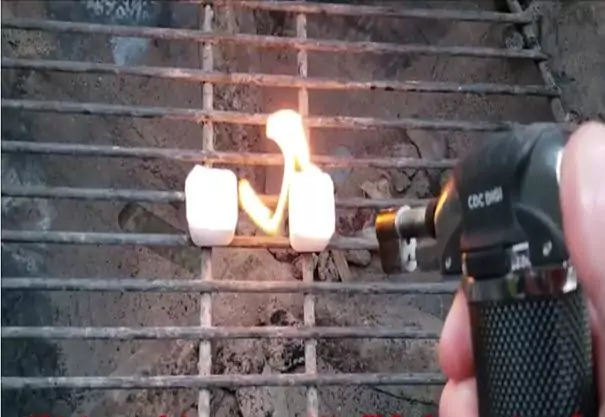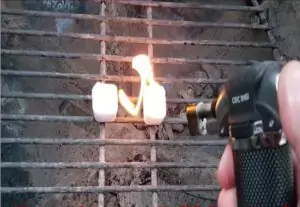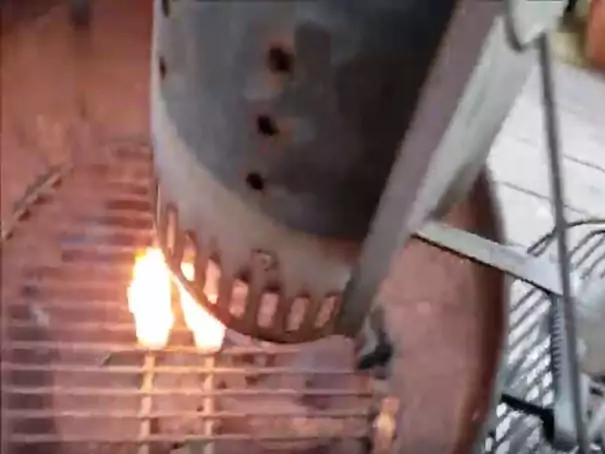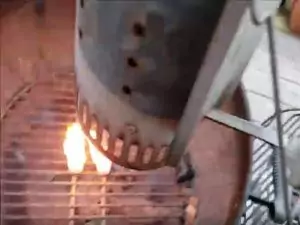 I would say that the Weber Lighter Cubes come as advertised. They work as well as crumpled up newspaper and I'm also going to use them in my outside fireplace as newspaper will burn out too quickly to light kindling.
I think if you don't have a good source of newspaper in your house or are taking your Weber grill on vacation, a small investment in these lighter cubes is certainly worthwhile.
Bob started this passion site, Life with Grilling, in 2012. Life with Grilling has been a trusted source for grilling and barbecue tips, techniques, and accessories for over 10 years. Bob has been charcoal grilling for most of his adult life and smoking meats using a personally-configured stick-burner Brinkmann smoker since 2012.
His passion for charcoal grilling was instilled into him by his father who used charcoal on a basic grill to cook for his family on warm summer nights. Charcoal grilling and tending to his smoker has been a happy pastime of Bob's, especially as he enters his retirement years. His love of all things grilling and smoking has allowed him to review the best charcoal grills and grilling accessories available in the martketplace and to develop many recipes, grilling tips, and techniques over the years. He is eager to share his lifelong grilling experiences and expertise through Life with Grilling!