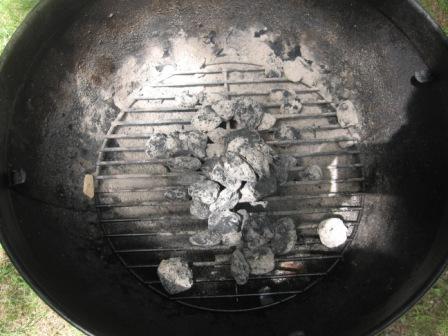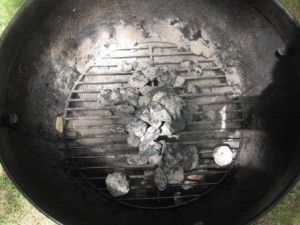 I have received a number of questions from readers of this website about whether or not they can grill with used charcoal briquettes to save some money. Well, to be totally honest, the answer is YES!
In this day and age, being able to conserve on anything, charcoal briquettes included, is the smart thing to do. Obviously, those briquettes need to be dry to reuse them so in my charcoal grill accessories article I stress the fact that I always use a Weber grill cover on all of my Weber grills and it also fits perfectly on my Brinkmann smoker.
Check out my youTube video with more details or continue on to see some images that shows you the steps involved in reusing old charcoal briquettes.
Chances are if you are going to reuse old charcoal, you're simply not going to be able to have enough of them for the next time that you want to use your grill. So, what I do (and is depicted below in images) is to sandwich my used charcoal briquettes in between some fresh charcoal. Check out the images below to see how I reuse my used charcoal briquettes.
Reusing Old Charcoal Briquettes
(Click on any of the images below for a larger view)
One of the best things about charcoal grilling is being able to reuse charcoal that you used from a previous grilling session. I know that this article may seem obvious to many of you but you might be surprised at how many people throw away old charcoal and end up spending a lot more money than the rest of us when it comes to grilling with charcoal.
Please remember that you can always ask questions in the comments or send them to me using my Contact Me page. You'd be surprised how many people send me questions using this page. Enjoy your Labor Day weekend and happy grilling to all of you!