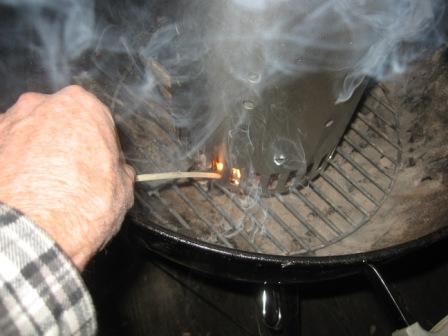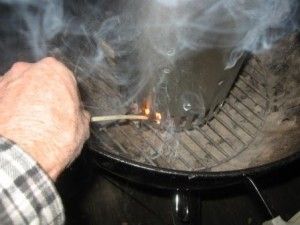 After people hear about using a charcoal chimney starter, they often are a little puzzled about how to light a charcoal grill with a chimney starter.
One of my readers sent me an email asking me how to use the chimney starter that they just purchased. Well, I use one whenever I grill so I decided that a sequential set of images will tell the story of how to light a charcoal grill with a chimney starter.
The images seen below show how to use a Weber chimney starter step by step or a detailed description of lighting charcoal without lighter fluid. Within each image, there is a description of what is occurring in each step. The grill used in these images is my Weber One Touch Silver kettle grill. The charcoal chimney starter is my Weber Rapidfire Chimney Starter and it is the best chimney starter on the market in my opinion. If you are interested in more info on either one of these items just click on their names in blue above.
Step by Step Description of How to Use a Chimney Starter
(Click on any of the images below for a larger view)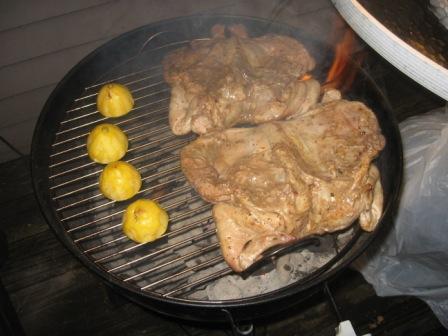 If you want more information on the Weber Rapidfire Chimney Starter or the Weber One Touch Silver kettle grill seen in these images just click on their name in blue above. This will bring you to a page on this site that will go into more detail on these quality Weber items and, if you're interested in making a purchase, a link in which you can do so..