When I am barbecuing, it's almost a magical experience. Just to see the transformation of whatever you are cooking from beginning to end is a wondrous sight to behold.
I don't even own a gas grill anymore as I recently brought the old one that I owned to my local recycling center. It doesn't mean that I won't get another one in the future because they have their merits.
But, for the time being, cooking with charcoal brings me so much joy and there are so many different ways of cooking with charcoal. If you are interested in how to barbecue a whole chicken this article will give you the steps to do so.
Just the other day, my wife and I barbecued a whole chicken using indirect heating in my Weber One Touch Silver 18 ½" grill (you can read more about this grill in this article). The chicken was about 4.2 pounds so it wasn't huge, but it wasn't small either.
How to Barbecue a Whole Chicken on a Weber Grill
I think next time we'll get at least a 6 pounder so that we will be ensured a lot of leftovers for sandwiches. In this article I'd like to detail the steps and techniques that we utilized to produce the most succulent and best looking barbecued chicken we have ever eaten.
We simply added salt and pepper onto the chicken as a rub and let it sit for a few hours. At the same time, we made not only a mop sauce that you will see added to the chicken in the images that follow but also a barbecue sauce which is added at the very end of the cooking process.
Ingredients for Mop Sauce and Barbecue Sauce
Mop Sauce
Equal parts oil, apple cider vinegar,
apple juice, and Worcestershire sauce
Your favorite bourbon (to your liking)
Juice of 1 Lemon
Texas Pete's Hot Sauce (to your liking)
Salt and Pepper
BBQ Sauce
3 cloves of garlic
2 tsp butter
1 cup ketchup
¼ cup brown sugar
¼ cup Texas Pete's hot sauce
2 Tbs Worcestershire sauce
1 Tbs mustard
½ tsp salt
You will see where the above ingredients come into play by following the steps seen in the images below.
Detailed Steps on Barbecuing a Whole Chicken on a Weber Grill
(Click on any of the images below for a larger view)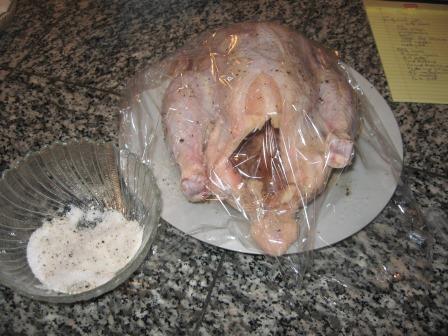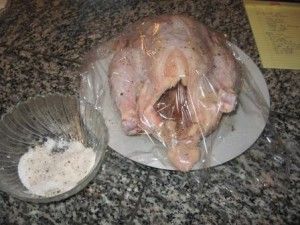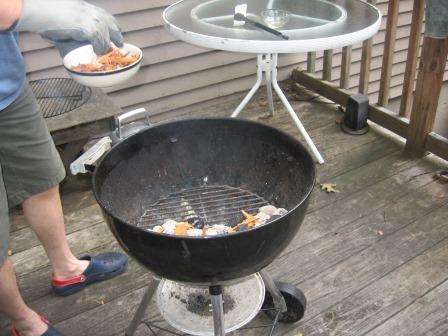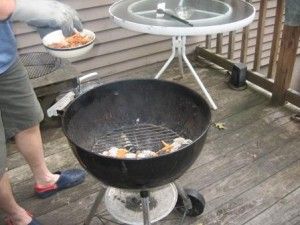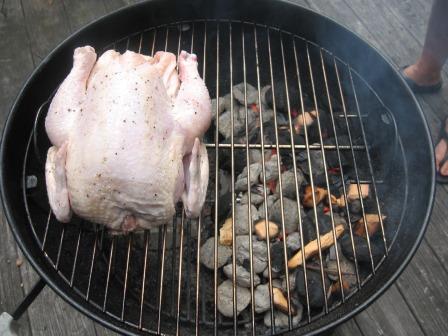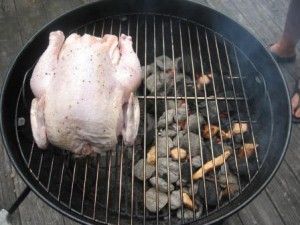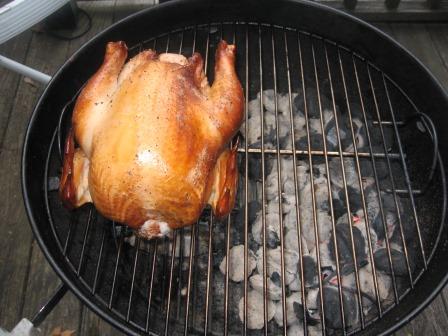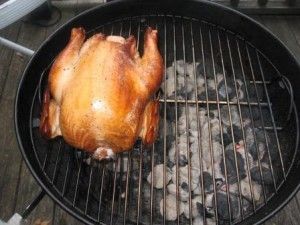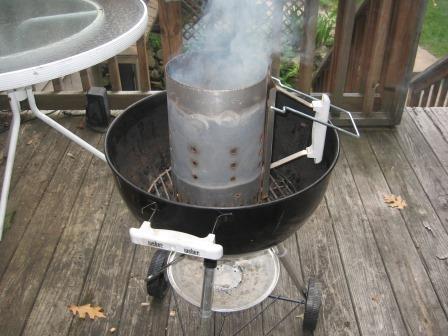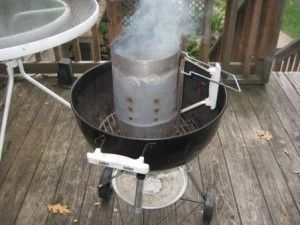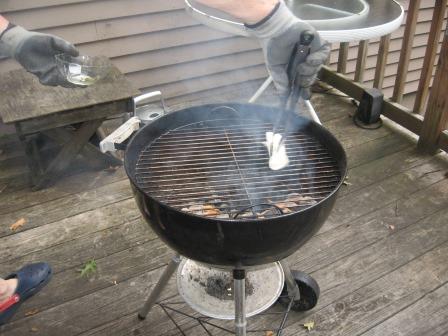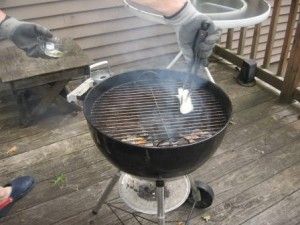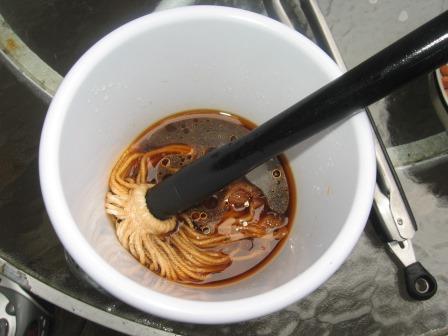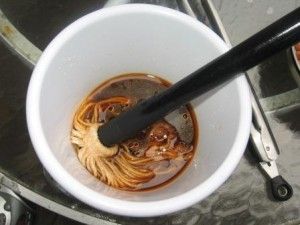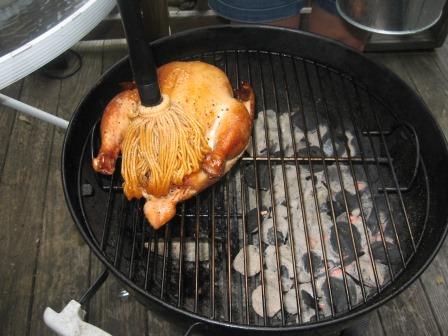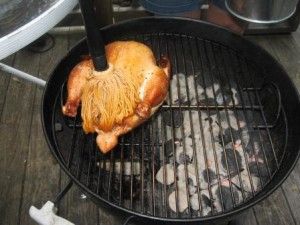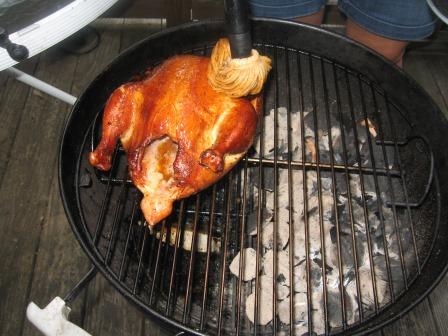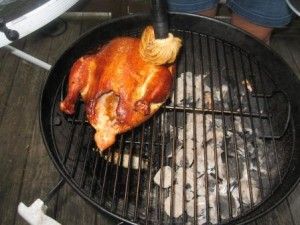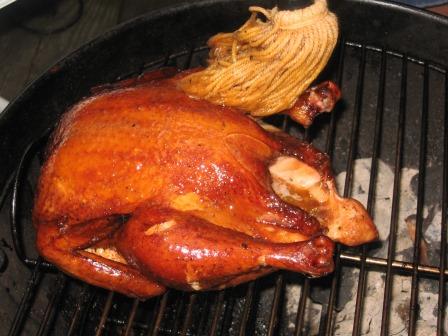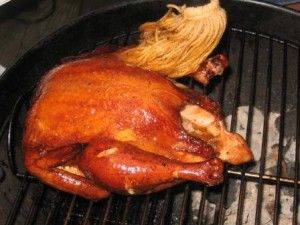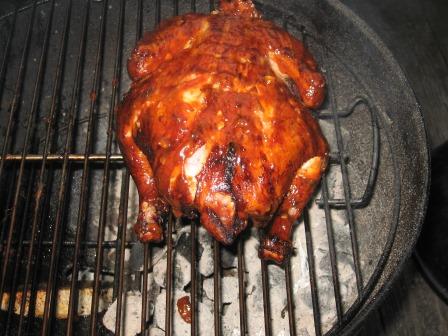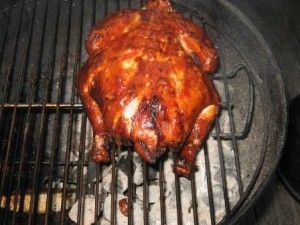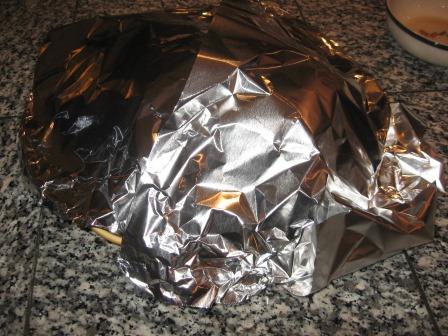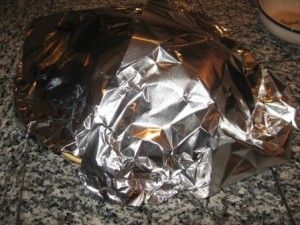 Please remember that even that you didn't see the Weber grill covered in any of the images, the cover is ALWAYS on while the whole chicken is cooking. This indirect method of barbecuing a whole chicken worked perfectly for us.
One thing that I forgot to add was a drip pan which should've been placed directly below the chicken just to catch any drippings from the bird and the mop sauce. My Weber grill does have an ash pan so the drippings just went into the pan so that worked well for me. I hope you will use this article to learn how to barbecue a whole chicken for yourself!
If you have any questions or comments please leave them in the comments or use my Contact Me page.
Bob started this passion site, Life with Grilling, in 2012. He has been charcoal grilling for most of his adult life and smoking meats using a stick-burner Brinkmann smoker since 2012.
His passion for charcoal grilling was instilled into him by his father who used charcoal on a basic grill to cook for his family on warm summer nights. Charcoal grilling and tending to his smoker has been a happy pastime of Bob's, especially as he enters his retirement years.
His love of all things grilling and smoking has allowed him to review the best charcoal grills and grilling accessories available in the martketplace and to develop many recipes, grilling tips, and techniques over the years. He is eager to share his lifelong grilling experiences and expertise through Life with Grilling!