Cleanliness is one of my most important guidelines when it comes to any time that I grill with my Weber grills or use my Brinkmann smoker. I always clean up after I grill and put everything back in its place from my Weber Grill Gloves to all of my go-to charcoal grill accessories.
And right after I take my BBQ meats, vegetables, or fish off of my grill I always make it a habit to clean the grill grate when it's really hot! The reason I clean my grill when it's hot is because that is the time when it's the easiest to clean. And how I do this is with my latest addition to my grilling arsenal – my Grill'n BBQ Grill Brush.
This Grill'n BBQ Grill Brush has a rather unique shape as you can see in the images. It is made of 100% industrial grade stainless steel bristles, shaft and handle which makes it an awesome accessory that you can even leave outside in bad weather. You can use it to clean any grill be it grates on a smoker, a propane BBQ grill, or a charcoal grill grate.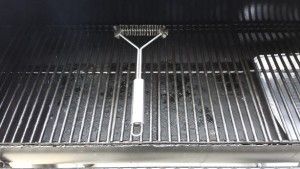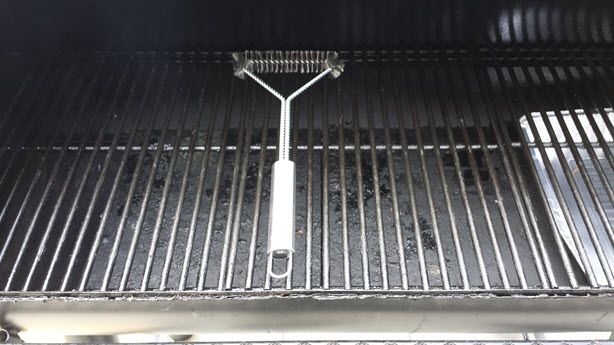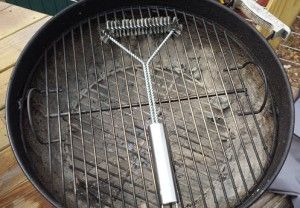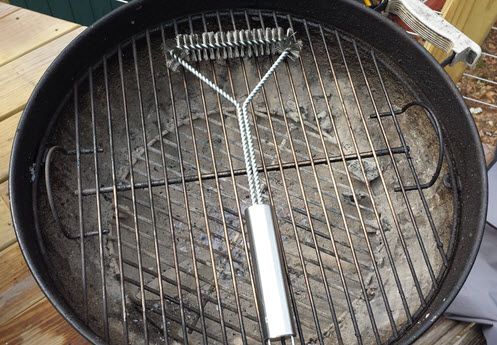 Color:Stainless Steel
Material:Stainless Steel
Dimensions:15″ long X 6″ at bristles
Clean any grill surface safely and easily.
100% industrial grade stainless steel bristles, shaft and handle.
Heavy duty construction for extra long brush life.
Safe to use with all grill grate types.
100% 30-day hassle-free money back guarantee and 1-year warranty

If you too want to have a quality BBQ grill brush that will last even outside in the elements this Grill'n BBQ Grill Brush is a great investment and an excellent addition to your grilling arsenal! If you have any questions or comments please leave them in the comments or use my Contact Me page.