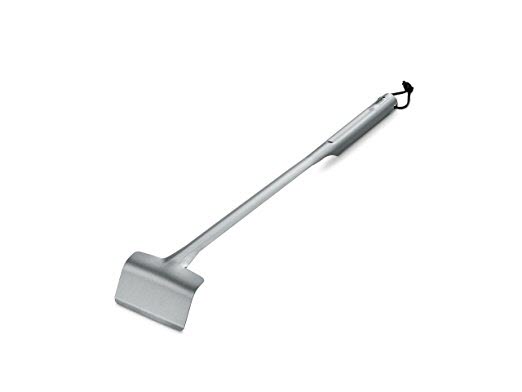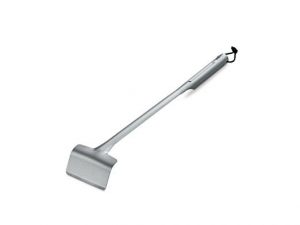 Have you ever heard of a Weber Grill Rake? Well, this charcoal grill accessory is just another in a long line of products that Weber has developed over the years to make our grilling lives a lot easier. I recently saw this grilling accessory online and had to have it since it was a Weber.
I own an arsenal of various Weber charcoal grills and grilling accessories including the following: Weber Smokey Joe, Weber One Touch Silver, Weber 22″ Charcoal Kettle Grill, Weber Grill Gloves, Weber Hinged Cooking Grate, Weber Gourmet Sear Grate, Weber Charcoal Holders, Weber Smokey Joe Bag Grill Carrier, Weber Rapidfire Chimney Starter, and the Weber Rib Rack. Needless to say, I love Weber quality grilling products!
I am always concerned with the heat generated from lit charcoal and that's why I use my Weber Grill Gloves and also have a fire-resistant charcoal grill mat under my Weber grills when I use them. You can check out my youTube video below of me using my new Weber Charcoal Grill Rake arranging the hot charcoal in my Brinkmann Trailmaster Smoker firebox.
Product Dimensions – 2.2″ x 4″ x 21″
Item Weight – 1 lb
Color – Silver
Material – Metal
Blade is positioned at 115 degrees for more effectiveness
Great for keeping a safe distance from the hot charcoal
Rawhide loop is great for hanging near your grill

If you too could use another grilling accessory for your arsenal, this Weber Grill Rake is a reasonable but worthwhile investment! If you have any questions or comments please leave them in the comments below or use my Contact Me page.